21 september
Children's Theater Kragujevac
Back to...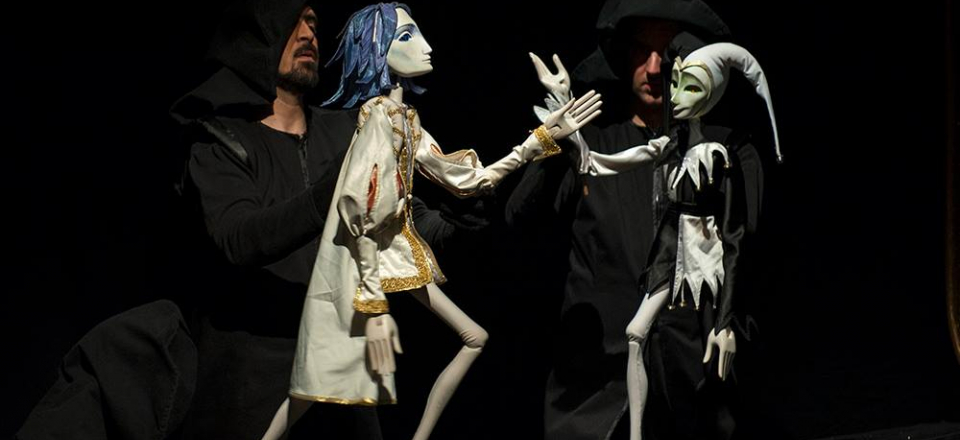 *Exhibition opening: Children's Theatre, Tuesday 21st September at 9.30 am
The history of puppetry in Kragujevac begins on October 11, 1994, with the 1st International Puppet Festival of Small Forms. On that date, for the first time, authors of puppetry stage creations gathered at Joakim Vujić Theater, organized by the Cultural and Educational Community. The following year, another festival was held, while the third was awaited for five years. In 2001, the Festival was re-launched under the name of International Puppet Festival Golden Spark.
The quality of the Festival has been growing from year to year, and thus the children's interest and need for a unique place where creativity for children in Kragujevac can be practiced.
Importance of a professional Theater for Children is also recognized by the Assembly of the City of Kragujevac, and finally on June 27th 2003, they made the Decision to establish Children's Theater Kragujevac.
Thanks to the quality of performances, proved by participation in prestigious international festivals, as well as numerous awards, this Theater has already gained a great reputation during the first years of its existence, both in the country and abroad.
In addition to its basic activities, preparation and performance of plays from its own repertoire, Children's Theater Kragujevac has preserved the tradition of organizing the International Puppet Festival Golden Spark, in which more and more leading world theaters take part every year.
In addition to the International Puppet Festival Golden Spark, the Theater organizes Small Festival, a review of drama and puppetry of preschool institutions, and Spark, a festival of primary schools' drama and puppet workshops in Kragujevac.
SWAN LAKE
Scenography, puppets and costume: Stefanka Kiuvlieva
Puppet masters: Petar Chekurov - Peshika and Dimitar Dimitrov
Production of puppets and decor: Atelier of the Capital's Puppet Theater, Sofia, Bulgaria
Art studios: Ganka Kirilova, Vera Benkovska and Anelija Sadovska
Decor design: Rumen Benkovski and Rade Krstić
Costume design: Ljiljana Kaličanin
THE PRINCESS AND THE PEA
Adaptation and direction: Todor Valov
Scenography, puppets and costumes: Emiliana Toteva
Puppet masters: Petar Chekurov and Nikolina Staneva
PETER PAN
Adaptation and direction: Miloš Milovanović
Puppet and costume design: Ana Kolbjanova
Set design: Ana Kolbjanova and Miloš Milovanović
Graphic design: Dejan Petrović
Technical solutions and puppet production: Ana Kolbjanova, Miloš Milovanović and Aleksandar Lekić
Scenography production: Rade Krstić, Aleksandar Lekić and Mirko Đurić
Costume design: Mirjana Dopuđa
Back to...