15 september 2022
Interculturality in the focus of the Forum at the 29 th International Children's Theater Festival Subotica
Back to...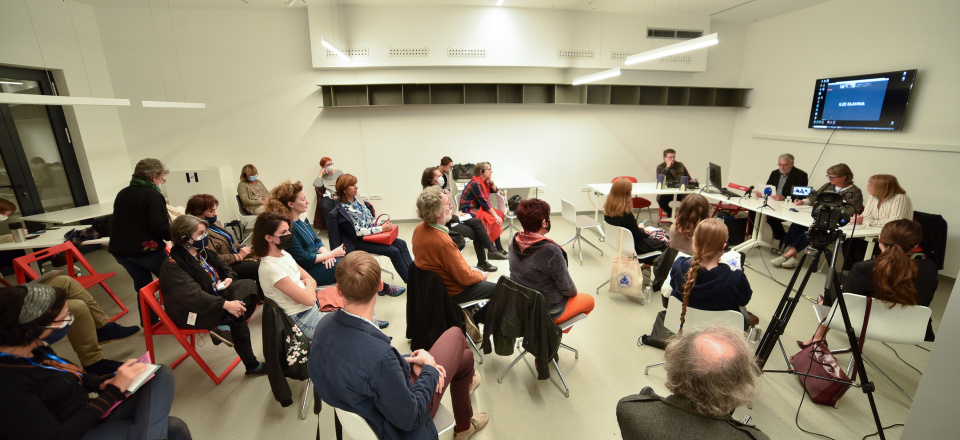 The thirteenth edition of the Forum for Theater Art Research for Children and Youth will be held from September 19 to 22 at 7 p.m. at Open Unviersity in hall 212 (1st floor), as part of the 29 th International Children's Theater Festival Subotica. The leader of the forum is Dr. Marijana Prpa Fink, and this year's theme of the Forum is "Interculturality in theater for children and youth and community development."
During the four days of the Forum, four subtopics will be presented: "Language and Stage Language" on the first day, "Timelessness and Contemporariness in Theater for Children and Youth" (2 nd day) "Theatre for Children and youth and Education" (3 rd day) and "Therapeutic Context of Theater for Children and youth" on the last day.
Marijana Prpa Film, head of the Forum, said about this year's program: "Interculturality as a noble mission of connecting different cultures is of a great importance for the quality development of the community. The virtues that children acquire by learning about their possibilities in relation to others are essential for their growing up period. Therefore, theater is a place of new knowledge and experiences that become unforgettable for children during performance. In theater, they meet different subjects, writers, actors, puppets... and directly participate with their spontaneous reactions. Also, plays are often played at festivals and outside the native speaking area, and children encounter topics and languages ​​that are not part of their everyday environment. That way children as an audience directly participate, understand and accept diversity".
Participants from 12 countries will gather at the forum: Marijana Petrović, Sava Anđelković, Jovan Caran, Jelena Šakotić, Uroš Mladenović, Nina Ilić, Aleksandra Jelić, Milan Madjarev, Jelena Paligorić, Milica Šećerov, Robert Molnar (Serbia), Luka Kecman (Bosnia and Herzegovina, Republika Srpska), Zdenka Đerđ (Croatia), Jelena Cvetko Sitar and Igor Cvetko (Slovenia), Sandrin Grataloup (France), Eva Tomaszewska (Poland), Viviane Juguero (Brazil/Norway), Gunnar Horn (Norway), Ana Mirianashvili (Georgia), Di Wang (China), Maryam Kazemi and Poupak Azimpour Tabrizi (Iran), Rachael MacBean and MD Khalid (India).
This year, the 29 th edition of the International Children's Theater Festival Subotica is held from September 18 to 23, organized by the Open University Subotica. The main program includes 14 performances for children from all over the world, chosen by the Festival's selector, Professor Dr. Zoran Đerić. The "Little Prince" Lifetime Achievement Award, for the outstanding contribution to the development of culture and performing arts for children, will be presented to actress and director Marijana Petrović and Victor Schreiman - a Russian and Israeli theater director, actor, pedagogue, critic, and one of the leading experts in the field of puppet theatre.
Back to...