21 september
PUPPET THEATRE WORKSHOP FOR PEDAGOGUES
Back to...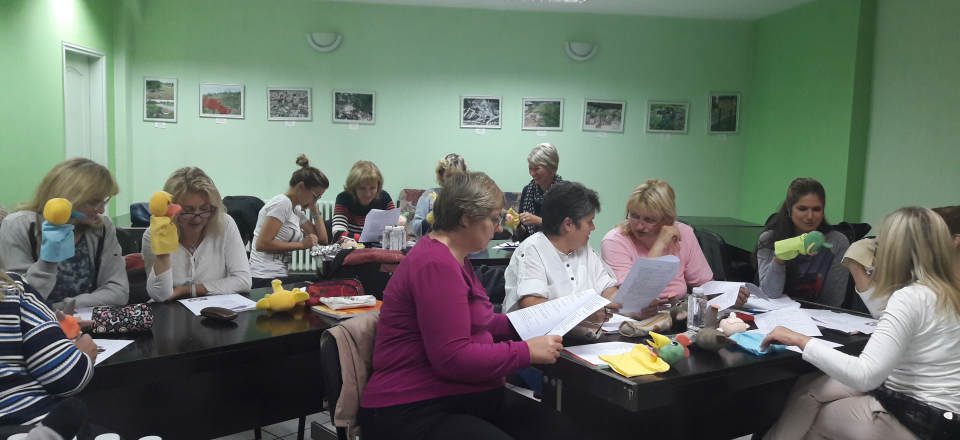 *Open University Subotica, Tuesday 21st September at 1 pm
Zagreb puppeteer Branka Rudman, with the aim of further, informal education of teachers, holds workshops on puppet theater, on the use of different types of puppets in teaching.
Branka Rudman from Zagreb practiced puppet theatre workshop in school. In this informal exercise she practiced plays with teachers, who then did the same with other teachers. The concept of the workshop and the idea itself is very interesting for everyday use in educational institutions because the emphasis is on communication, which is a key aspect in working with children. By puppet shows and exercises a teacher can very successfully reach the audience through dialogue situations and monologues. Branka Rudman presents easy-to-move dolls to the workshop participants, which are good tools for various situational exercises, and indicates what to look for while behind the screen, having in mind that audience and children do not see them but dolls.
Teachers, educators, pedagogues are happy to participate in improvisations and play different roles through small performances, and young audience are happy to open up to this approach and together reach an educational goal.
Back to...