22 september
PUPPET WORKSHOP FOR TEACHERS AND LEADERS OF DRAMA TROUPS
Back to...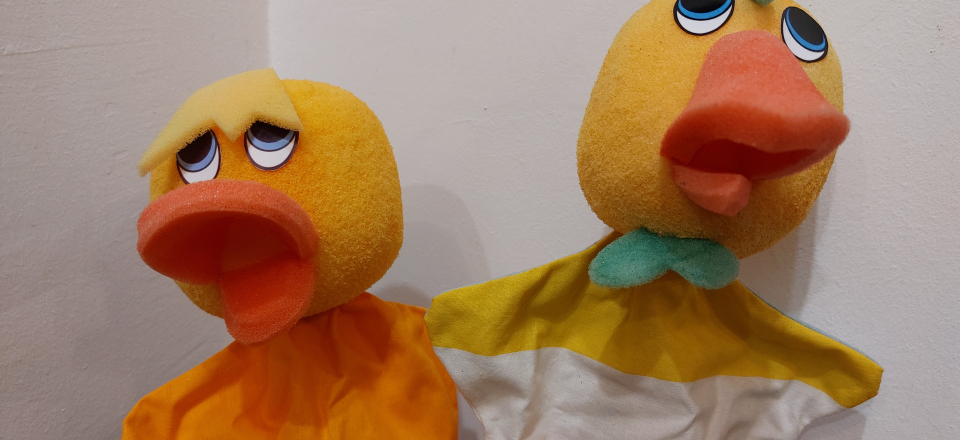 Date: 22 and 23 September 2021.
Zagreb puppeteer Branka Rudman, with the aim of further, informal education of teachers, holds workshops on puppet theater, on the use of different types of puppets in teaching.
The content:

1st class
A) INTRODUCTION- Developing spoken expression using a puppet in class
B) GLOVE PUPPET - Connection of movement, speech, dance of the doll with music - animation
C) SMALL STAGE IMPROVISATIONS - Puppet game "Choose a Friend", Guided activities with a glove puppet
2nd class
A) INTRODUCTION - about the work of the puppet troupe
B) STICK PUPPETS AND THEIR ANIMATION
C) puppet show - HEDGEHOG'S HOME
Before including a puppet in a guided lesson, it is necessary to familiarize the pupils with its possibilities and develop a creative environment in the class. Puppet improvisations are the most suitable for this, through which pupils get to know the basic types of stage puppets, and the way to animate them. These are the so-called free, uninhibited games that are interesting to follow and that indicate to the teacher the speech characteristics of the pupils, their vocabulary, the ability to form sentences and express their views. In such spontaneous expressions, children are more open and relaxed, and thus linguistically uninhibited.
A more complex form of using puppets in teaching is working on a puppet show. It includes initial reading with comprehension on the basis of which the teacher plans further activities. It is certainly important to determine the personality of the characters, their mutual relationship and the idea/message of the text. Younger age implies shorter works, and students of higher grades, if they have passed the basics of puppetry, can already prepare a real small shows for the other students, parents and the wider community.
Back to...