Vladimir Lazić
Back to...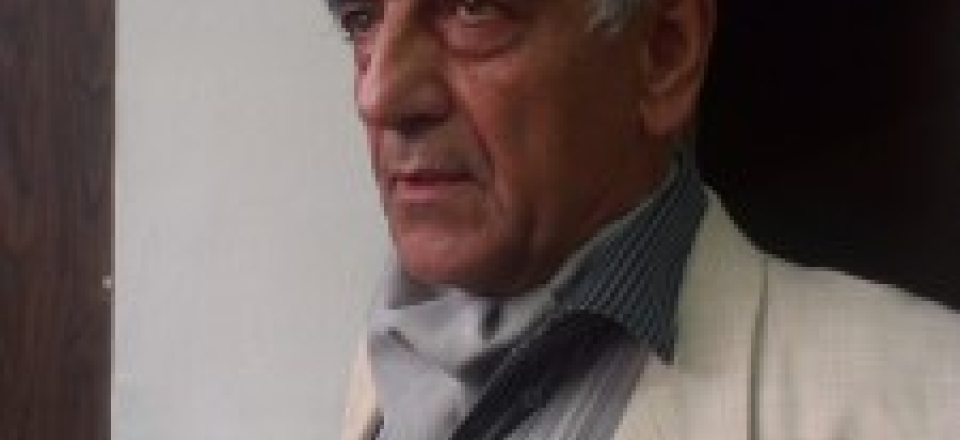 Graduated directing at the Faculty of Drama Arts in Belgrade in the class of professors D. Đurković and S. Saletović. Postgraduate studies in Teatrology he completed also at the Faculty of Drama Arts - Belgrade. Since 1972, he has been actively participating in drama workshops, collaborating with alternative troupes in various researches - from classical workshops to extreme temptations / G. Craig, Meyerhold, J. Grotovski, B. Wilson… From 1975 to 1980 He works as a journalist, editor and director at editorial office of the Student Radio Program INDEX 202 - Radio Belgrade. 1977 - 1987 he is an active member of Academic Theatre KRSMANAC as an actor and artistic director. 1987-1990 he participates in the artwork of KPGT, one of the most important international theatrical art projects in Yugoslavia. In 1990 and 2000, he was the artistic director of the Sterija National Theatre, Vršac. After that he was the artistic director and the manager of the Zoran Radmilović Theater, Zaječar. Then he was the artistic director and manager of the PINOKIO Children's Puppet Theater as well. He is the founder of the art association ART STUDIO "R" - Zajecar / Belgrade where he with his associates realizes a number of artworks, promotional films, poster exhibitions, commercials. From 1992 to 1995 he was a director, screenwriter and editor of the 3rd CHANNEL program at the TV Belgrade.
TV series
1994/95 - PULSE, documentary feature
2002/03 - SECRETS OF ORDINARY THINGS, fiction, RTS
2005- / 06 - "IDEAL CONNECTIONS", feature TV PINK
2009/10 - WHEN PIGS COULD FLY, feature film, TV PINK
2016/17 - SINĐELIĆI - feature film, TV PRVA / EMOTION
He is the author of over 140 theater productions for which he received more than 20 awards for directing. His performances have been presented at festivals in Europe, USA, Australia…
His most important performances on the repertoire are:
Musicals: GYPSIES FLY IN THE SKY, MISTER DOLLAR, MARRIAGE AND GIFT - Terazije Theater, VOJVODINA RHAPSODY - Novi Sad, ONCE UPON A TIME IN BANAT - Zrenjanin
KARAMAZOVI / GHOST SIN, JASMIN ON THE WRONG COURSE
In the world of puppets his most important performances are: BALLAD ABOUT THE TRUMPET - Nis, MAGIC FRUIT, EVERYTHING FOR LOVE - Puppet Theater PINOKIO.
Back to...