Performances out of competition and outdoor performances
Back to...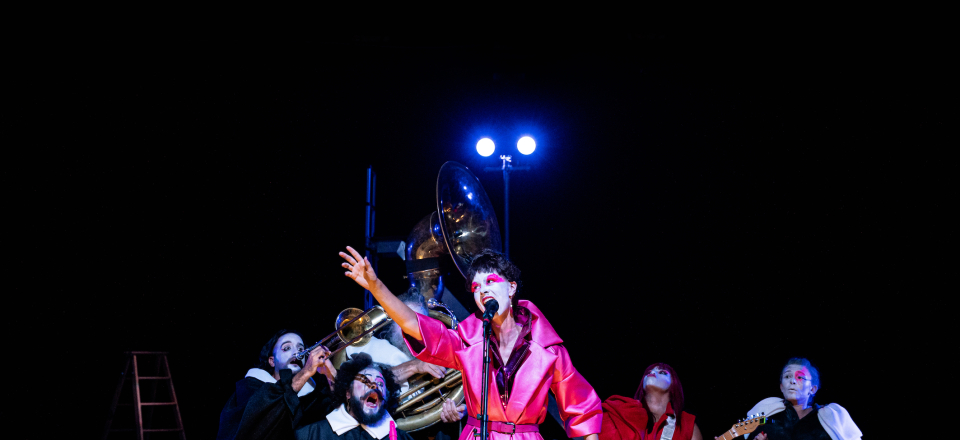 Moon Cabaret - Snowapple
Netherlands
Autor:
Eva Schumacher
Director:
Eva Schumacher
Cast:
Arno Bakker, Cynthia Martínez, Alberto Pérez, Alan Gunga Purves, Laurien Schreuder, Josephine Terme, Nora Tinholt, Osito Moro Von Ropi
Stage Design:
Bin Xu and Nora Tinholt
Puppet Design:
Nora Tinholt
Music:
Snowapple
Age of the audience:
6+
Performance duration:
01:00
Language:
Serbian, English, French, Spanish, Italian
Mr. Moon is a dreamlike cabaret that brings together musicians, clowns, divas and puppeteers. Have you ever dreamed of a show without order? without borders? A show that brings together clowns, musicians, a diva, a puppeteer, and too many ringmasters? It's been two years since Mr. Moon started playing to audiences around the world, and he is still travelling and seeking new adventures.
Back to...