Performances out of competition and outdoor performances
Back to...
Out of Competition
Concert of the Childrens Folklore Ensemble OKUD Mladost
Trg slobode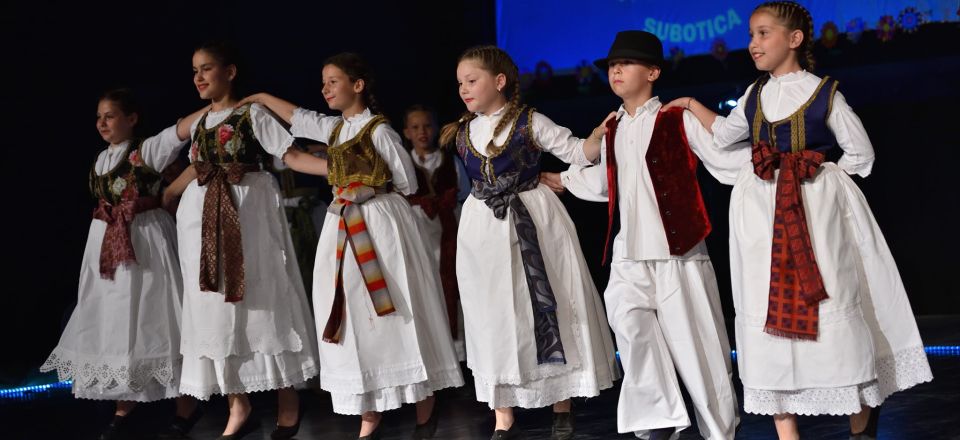 OKUD Mladost
Serbia
Performance duration:
00:45
Language:
all ages
OKUD (Youth Cultural and Artistic Society) "Mladost" turns seventy this year. That is seventy-five years of persistent and hard work by more than 30 thousand people from Subotica. During seven and a half decades, dozens of sections functioned within Mladost. The folklore ensemble and folk orchestra were formed as the first sections and have been working with great success since the very beginning. With their rich repertoire of dances, songs, music and folk costumes of all nationalities, national minorities and ethnic groups of Serbia and the region, they presented themselves to the audience and expert juries at festivals, gatherings and independent concerts throughout Europe, North Africa and South-West Asia. The folklore ensemble works in sections divided by age and level of playing experience, so they work and perform with children from 6 years old, older children, pre-performers, performers, students, recreational and veteran ensemble. The folklore ensemble always performs accompanied by the folk orchestra.
Back to...