Competition Program
Back to...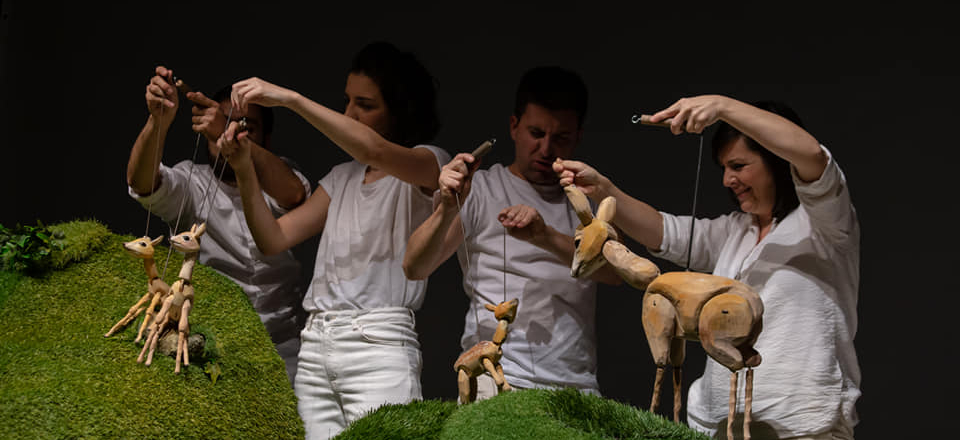 Children's Theater Kragujevac
Serbia
Autor:
Felix Salten
Director:
Jakub Maksimov
Cast:
Miloš Milovanović, Darija Vulić, Sanja Matejić, Milomir Rakić, Vladimir Đoković, Ljubica Radomirović, Marko Đurić
Stage Design:
Olga Zijebinska
Puppet Design:
Olga Zijebinska
Music:
Lazar Novkov
Age of the audience:
6+
Performance duration:
00:55
Language:
Serbian
The play Bambi is an author's adaptation of a lyrical novel written by Felix Salten almost a century ago, accompanied by music played live on several percussions. The play is about little deer, his growing up and getting to know the world. We will live with him his childhood, the joys and difficulties of his growing up. Such a small deer must learn to stand, walk, jump, run, play, look for food, be alone, feel danger. And he never stops learning, the world will always remain a mystery to deer even when he grows up.
Back to...