Competition Program
Back to...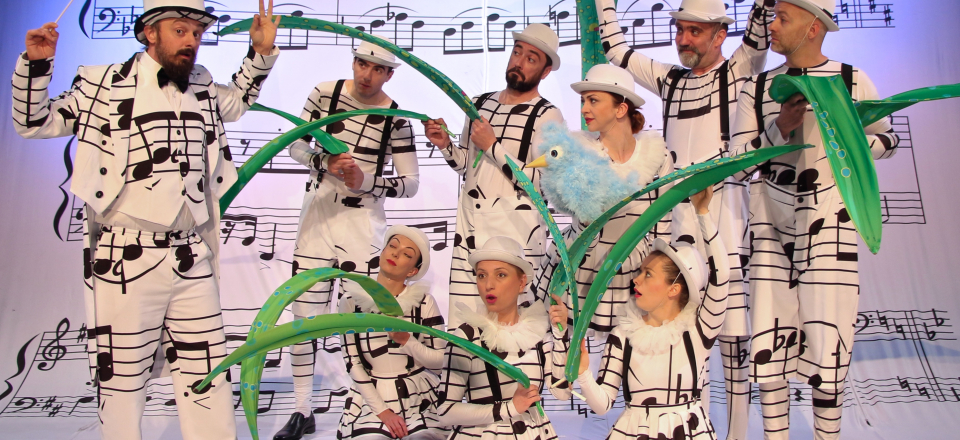 Republika Srpska Puppet Theatre
Bosnia and Herzegovina
Autor:
Sergej Prokofjev
Director:
Biserka Kolevska
Cast:
Dragan Vučić, Duško Mazalica, Đorđe Janković, Dragan Banjac, Aleksandar Blanić, Božana Bijelić, Zorana Šuman, Ana Anđelić, Đurđa Babić
Stage Design:
Svila Velichkova
Puppet Design:
Svila Velichkova
Music:
Sergej Prokofjev
Age of the audience:
5+
Performance duration:
00:52
Language:
Serbian
Peter and the Wolf is an unusual musical story, written by the great Russian composer Sergei Prokofiev. Like any story, it has its heroes, and the heroes in this story are the instruments of a symphony orchestra. The instruments are represented by actors so that children can recognize them. Through the story and beautiful scene, children learn to listen, understand and love symphonic music, which was the goal and desire of the great Prokofiev.
Back to...