Competition Program
Back to...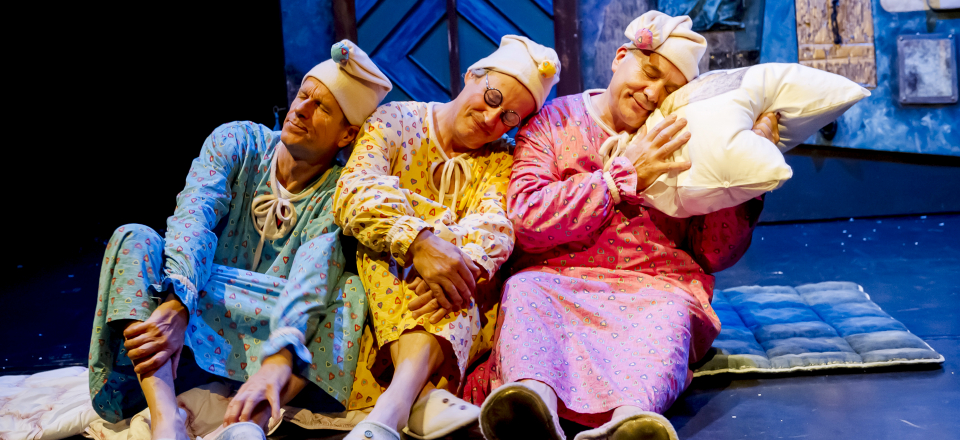 Theater Gruene Sosse
Germany
Autor:
Katya Averkova and ensemble
Director:
Katya Averkova
Cast:
Willy Combecher, Sigi Herold, Detlef Koehler
Stage Design:
Motz Tietze
Music:
Matvei Saburov
Age of the audience:
5+
Performance duration:
00:55
Language:
artificial
Being a king is not only a childish wish. Being a king means to be rich, to be in charge, to have fun, to be respected by your people and much more. Being a king means to have some duties and responsibilities, too. Who knows the stress and crucifying nightmares a king has? Who knows his secret wishes and desires?
Back to...