Competition Program
Back to...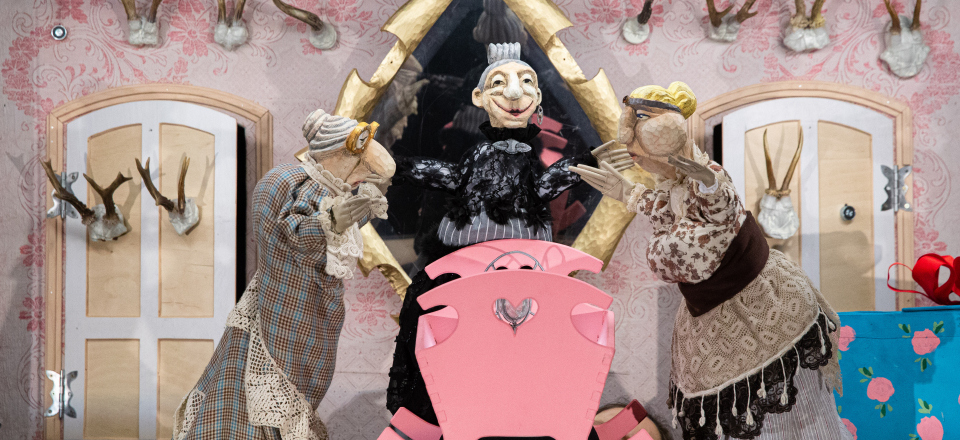 DRAK Theatre
Czech Republic
Autor:
Tomáš Jarkovský, Jakub Vašíček
Director:
Jakub Vašíček
Cast:
Pavla Lustyková, Jan Popela, Milan Žďárský, Jan Čipčala, Petr Seiner, Pavel Černík
Stage Design:
Tereza Vašíčková
Puppet Design:
Tereza Vašíčková
Music:
Daniel Čámský
Age of the audience:
6+
Performance duration:
00:50
Language:
Czech
This production of famous fairytale builds on psychoanalytical interpretation of the American psychologist Bruno Bettelheim. Bettelheim identifies the story of Sleeping Beauty as a parable of initiation and female growing up. He notices symbolism of blood, resp. red color, the motif of high tower with a spiral staircase and other psychoanalytical issues. The performance pays special attention to these motifs, so it is thus appealing to adult audiences. Yet, the entire story is presented in a fairy tale dimension – understandable even to the youngest spectators.
Back to...