Competition Program
Back to...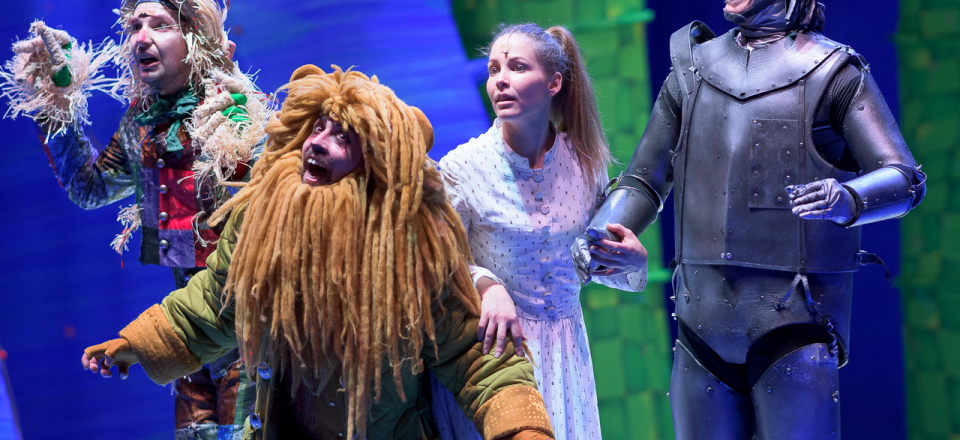 Vaskakas Puppet Theatre
Hungary
Autor:
L. Frank Baum, Orsolya Nagy
Director:
Róbert Markó
Cast:
Rozália Gergely, Levente Bora, Márk Horváth, István Vitányi-Juhász, Anna Markó-Valentyik, Petra Nagy, Tamás Szúkenyik
Stage Design:
Svila Velichkova
Puppet Design:
Svila Velichkova
Music:
Viki Rab
Age of the audience:
5+
Performance duration:
01:15
Language:
Hungarian
Kansas, the home of little Dorothy is attacked by a tornado. The huge wind makes Dorothy fly into a wonderful place: the empire of Oz. In the course of her road Dorothy gets some friends – the Scarecrow, the Tinman and the Lion, but she also has to stand up against a merciless enemy, the Witch of the West. Though in the empire of Oz everything is nice, huge and colorful, Dorothy has only one desire: to reach her home again, to the thing next to her heart - the dog Toto.
Back to...