Competition Program
Back to...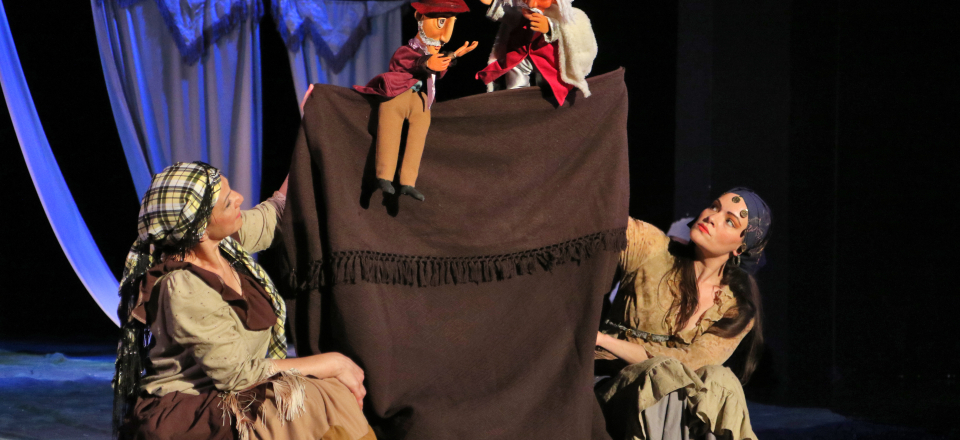 Children's Theatre Subotica
Serbia
Autor:
I. I. Rom-Lebedev
Director:
Anna Vovchok
Cast:
Stefan Orovec, Viktorija Palfi, Branislav Trifković, Vereš Imelda, Danka Balać, Marta Aroksalaši
Stage Design:
Alisa Oligerova
Puppet Design:
Alisa Oligerova
Age of the audience:
6+
Performance duration:
00:55
Language:
Serbian
The play is the work of a young director, still a student of puppet direction under professor Nikolay Naumov in Saint Petersburg, and it presents a Romani legend about love and boldly opens up the dilemma of the selfishness of the highest affection for a living being and art. Told with puppets and Romani music, it highlights the violin as a metaphor for human feelings and the art we carry inside us.
Back to...