Competition Program
Back to...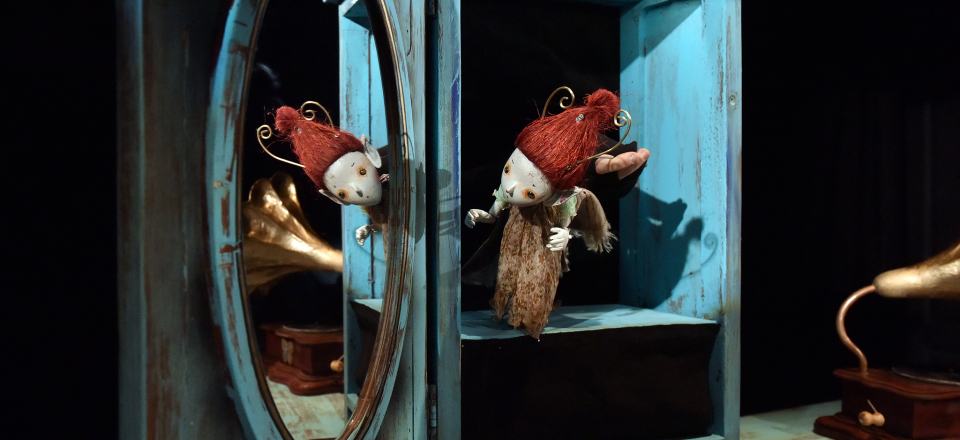 Harlekin Puppet Theatre
Hungary
Autor:
Réka Szűcs
Director:
Réka Szűcs
Cast:
Réka Szűcs, Szilárd Zádori
Stage Design:
Erzsébet Csonka
Puppet Design:
Erzsébet Csonka
Music:
Szilárd Zádori
Age of the audience:
3+
Performance duration:
00:45
Language:
non verbal
With her mop-head and her brown shaggy dress, Moll doesn't really look as an ordinary fairy. In fact, if you saw her from a distance, you would've thought she's a moth. But, it's enough for Moll that she knows she is a real fairy, and she doesn't need to prove herself to anyone. But, there is one thing with which she cannot cope – her broken wings. Moll dreams of being able to fly to the sky one day, but the path to making her dream a reality is not without obstacles. Luckily, she doesn't have to fight alone – she comes across a little worm, Durr, with whom she will experience some great adventures.
Back to...