Competition Program
Back to...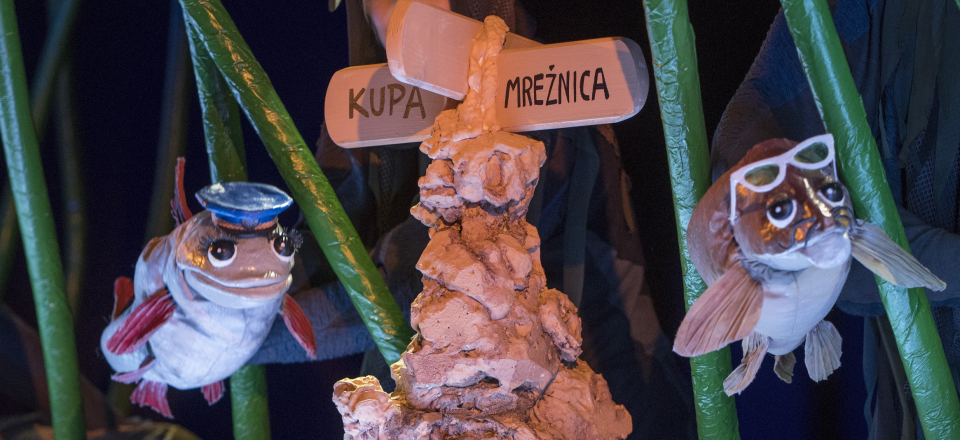 City Theater Zorin Dom Karlovac
Croatia
Autor:
Petra Cicvarić
Director:
Peđa Gvozdić
Cast:
Petra Cicvarić, Vanja Gvozdić, Lovorka Trdin, Andro Damiš
Stage Design:
Mladen Bolfek
Puppet Design:
Mladen Bolfek
Music:
Damir Šimunović
Age of the audience:
3+
Performance duration:
00:45
Language:
Croatian
On the trail is a crime story that swims in the depths of the four Karlovac rivers. The story revolves around the disappearance of a young fish, Mladena Čuvarić, who is known as the great protector of the rivers. She fought with all her strenghts for the purity of the rivers. Has she got in someone's way? Inspector Catfish Thunder, together with his team, is investigating the case of the disappearance. In order to find the culprit, they will have to question actor Goran Perch, singer Goran Carp and the school principal Barbara Bolen.
Back to...