Competition Program
Back to...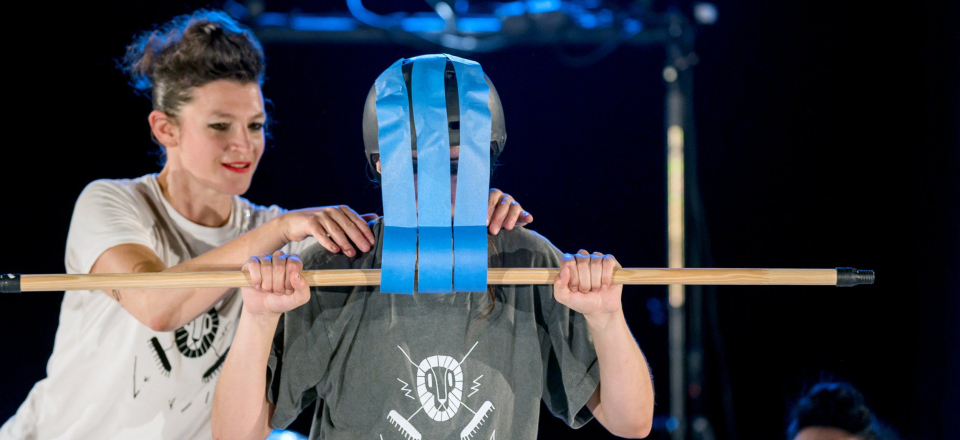 Les nouveaux ballets du Nord pas de Calais
France
Autor:
Amélie Poirier
Director:
Amélie Poirier
Cast:
Carine Gualdaroni or Clémentine Vanlerberghe, Mariane Berthault, Audrey Robin
Stage Design:
Henri-Emmanuel Doublier, Philémon Vanorlé
Music:
Mariane Berthault
Age of the audience:
2+
Performance duration:
00:35
Language:
non verbal
SCOOOOOTCH! is a performance which combines sound, movement and sticky tape. Unrolling this sticky substance between the audience, themselves and the space, three subject facilitators uncover an invisible network of relationships. Through the fun experience it creates, SCOOOOOTCH! and asks the questions: What shapes me? What am I made of? Am I the result of different encounters? ******The performance is realized with the support of the French Institute in Serbia and the Teatroskop program.
Back to...